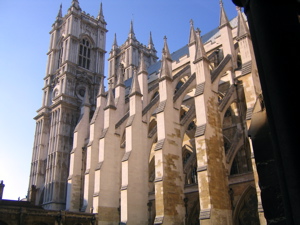 I recently had another day in London leading two Guided Walks.
Normally, I do this three times a year, giving six walks in the capital every year.
This time, the walks were "Bow Bells" (some of the lesser known but fascinating features of the city, including the Black Friars, Cheapside and London Stone); and "Haunted Westminster" (ghostly manifestations around the corridors of power).
Posted by colin on Friday 6th June, 2014 at 11:54pm