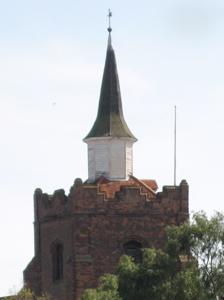 From time to time, I lead a Guided Walk in my native county of Essex, and did this again recently.
This time, it was a walk around the lovely old maritime town of Maldon, at the head of the River Blackwater.
Perhaps Maldon is most famous for the production and marketing of sea salt. But it has other claims to fame.
For example, the Battle of Maldon in 991 is the subject of the earliest known narrative poem in the English language. All Saints is unique, being the only church with a triangular tower. And there is always a fine collection of Thames barges to be seen at the Hythe.
I am of course happy to lead private Guided Walks around Maldon for clubs and societies.
Posted by colin on Wednesday 10th December, 2014 at 2:49pm