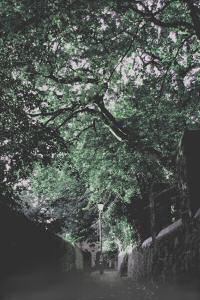 I led a private Ghost Walk in Leicester recently for Girl Guides from Whetstone.
It was their own private "Haunted Leicester" walk, which I lead as a public walk and also for groups.
During this walk, we traverse the lonely streets of Leicester`s half-forgotten Old Town, where many ghosts are said to lurk, and I regale participants with accounts of incidents that have happened to me and earlier groups.
If you would like me to lead this group for your own club, society, office etc, do get in touch.
Posted by colin on Saturday 7th April, 2012 at 9:31am