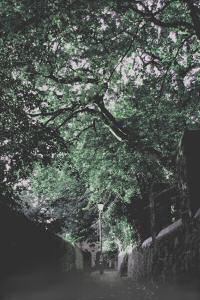 I led another private Ghost Walk around Leicester recently.
This time it was for Knighton Scouts. Knighton is one of the former villages which are now Leicester suburbs.
The walk I led for them was "Haunted Leicester", in which we traverse the lonely streets of Leicester`s half forgotten Old Town, where many ghosts are said to lurk. I also relate some of my own eerie experiences.
I am very happy to lead this (or any other) Guide Walk for other groups. So if you feel that your own club, society etc would appreciate it, do get in touch.
Posted by colin on Friday 17th February, 2012 at 8:57am