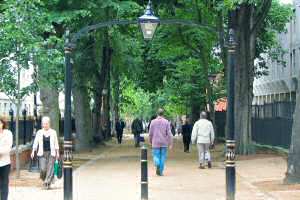 I recently led a special Ghost Walk in conjunction with the excellent Belmont Hotel in Leicester.
This private occasion started at the hotel in New Walk, where I joined those taking part for dinner.
I then took them on a stroll around some of the spookiest parts of Leicester, including the unique Georgian footway New Walk and the Old Town, recounting tales of the supernatural.
I would not be too surprised to find that the Belmont will be having another evening of this nature.
Posted by colin on Thursday 16th January, 2014 at 4:51pm