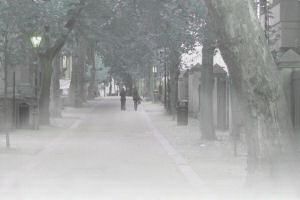 I led a private Ghost Walk recently, for the University of Leicester.
It was the very popular "Haunted Leicester", which never fails to go down well when I run it as part of my public programme, and which is much requested by groups.
Most of the group on this occasion were students, who had come from all parts of the world, and who were all suitably impressed by Leicester`s long history and its multitude of ghosts!
I am very happy to lead "Haunted Leicester", or of course any of my other Guided Walks, for your own group. Feel free to get in touch.
Posted by colin on Saturday 14th January, 2012 at 10:20am