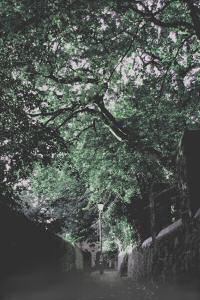 I recently gave a talk at Beaumont Leys Library.
It was a version of my popular Ghost Walk "Haunted Leicester", and featured stories of ghosts and hauntings in the Leicester area.
I included some of the unusual happenings that have occurred while I have been leading walks, as well as some of the best known supernatural tales in the area, and the story of the terrifying Black Annis.
Would you like me to give this talk to your own group? Feel free to ask.
Posted by colin on Sunday 22nd December, 2013 at 2:29pm