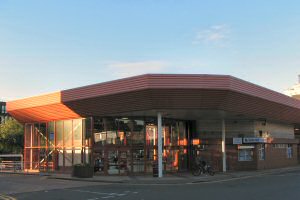 You have the opportunity to claim free tickets on a Coach Tour
As many will be aware, I lead a wide range of Guided Walks in the Leicestershire and Rutland area, as well as Coach Trips to destinations all over the country.
Every year since 1995, I have been organising a Free Coach Trip.
This is to tie in with the International Day of the Tourist Guide, when all over Europe Blue Badge Guides such as myself give up their time to show that one is much better off looking at a town, city or region in the company of a properly qualified guide.
Here in Leicester, Woods Coaches have been supplying the coach and driver for me since the outset.
The thirteenth Free Mystery Tour will take place on Tuesday 20th February, and I would like to invite you to apply for a place on the trip.
The coach will be leaving St. Margarets Bus Station at 9.30am on Tuesday 20th February, and is expected back about 2pm. Obviously I can't tell you exactly where we will be going, otherwise it wouldn't be a Mystery Tour, but we will be seeing some pretty beautiful and historic parts of the East Midlands, and of course as always I will be giving a commentary.
It's first come first served, naturally, so anybody who would like to come on the trip should telephone me, at any time but as soon as possible, on 0116 - 2611576
Posted by colin on Thursday 16th November, 2006 at 7:08pm