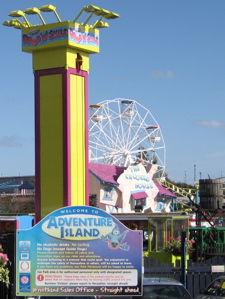 One of my favourite trade shows, where organisations involved in tourism exhibit, is the Essex Tourism and Leisure Show, which after a few years in Colchester is now held at the Brentwood Centre.
I visited this show again recently, and enjoyed it as much as ever.
It was nice to talk to people representing towns such as Braintree, Colchester, Maldon and Saffron Walden.
Not only that, but there were counties' officers to speak to as well, including Essex, Hertfordshire, Norfolk and Suffolk.
I was able as well to chat with representatives of attractions such as Barleylands at Billericay, Norfolk Lavender at Heacham, the Bank of England Museum in London and Adventure Island in Southend.
Plus there were coach companies, such as Clintona of Brentwood and Kirby's of Rayleigh.
It's a good show, and much enjoyed, not just by me, but by the many group travel organisers who visit from all over South East England.
Posted by colin on Saturday 24th February, 2007 at 11:52am