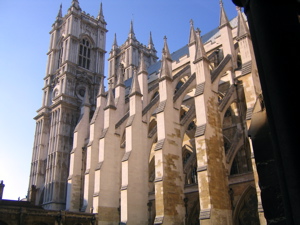 From time to time I lead Guided Walks in London - two different ones on the same day.
The next day for these is Saturday 13th November - make sure it`s in your Diary!
At 1pm I will be leading "Westminster", the historic area of London which is a city in its own right, and where the power of church and state has been exercised for a thousand years. We will be going past an amazing collection of iconic buildings, and starting outside the National Gallery.
Then at 5pm it`s "Haunts of Jack the Ripper", where the City meets the East End in lots of narrow streets and alleys, and where Jack the Ripper conducted his reign of terror in 1888. This walk starts outside the main entrance of Fenchurch Street Station.
In each case, the cost is £6 on the day, or £4 when paid in advance.
Posted by colin on Sunday 31st October, 2010 at 3:56pm