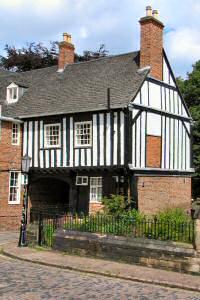 I led a private Ghost Walk in Leicester recently for students from around the world.
It was a version of my "Haunted Leicester" walk, and was for new students at De Montfort University, one of two universities in the city.
I told them spooky stories (including the tale of the terrifying Black Annis) about the oldest parts of the city, which they were fascinated to learn are very close to the main university campus.
I am happy to lead a private version of this Ghost Walk for your own group. Don`t be afraid to ask.
Posted by colin on Tuesday 17th December, 2013 at 4:22pm