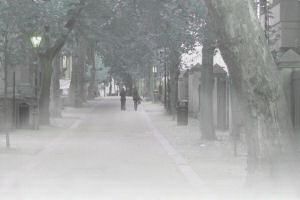 I recently led a Ghost Walk for university students in Leicester.
It was a version of my very popular "Haunted Leicester" walk, and was for students at De Montfort University.
On this walk, we boldly go through the lonely streets of Leicester`s half forgotten Old Town, where many ghosts are said to lurk.
Quite a few of the students got into the spirit of things by dressing up, so I had ghosts, vampires, witches, zombies and a mysterious cloaked lady.
I am happy to lead a private Ghost Walk for your own group. Do get in touch.
Posted by colin on Wednesday 19th December, 2012 at 12:04am