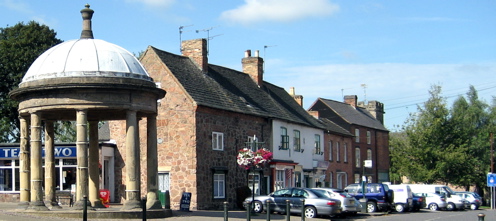 I gave a talk recently for the ladies of Mountsorrel Womens Institute, on a Christmas theme.
Their meeting was at the Village Hall, a former school in this delightful village`s main street.
They had asked me to give my "The Holly and the Ivy" talk, which is one of the most popular in the mid Winter season.
I talk about Christmas customs, but most particularly the ones which have no real connection with Christmas as a religious festival, having been added during the intervening centuries.
These include Christmas trees, mince pies, Christmas crackers, mistletoe and of course the much loved but enigmatic old gentleman named Father Christmas, or Santa Claus, or today just Santa.
The talk went down well, and I was treated to coffee and a mince pie afterwards. That too went down very well!
Posted by colin on Wednesday 13th January, 2010 at 9:46am