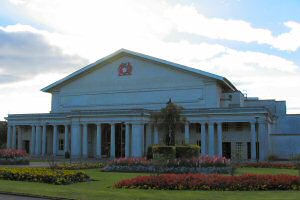 I gave my Chrsitmas talk "The Holly and the Ivy" recently at De Montfort Hall in Leicester.
I had been asked to give this talk by the Over 50s Club, and of course was very happy to do so.
It was actually in the morning of 11th November, so we stopped at 11am and I spoke Laurence Binyon`s words from "For the Fallen" before we held a two minute silence.
The talk looks at some of the Christmas customs that we know and love, but especially the customs that do not really have any connection with Christmas as a Christian festival, such as mince pies, mistletoe, Christmas crackers, Christmas trees and, most enigmatic of all, Father Christmas himself.
I am very happy to give this talk for your group too. Do feel free to get in touch.
Posted by colin on Monday 14th December, 2009 at 4:53pm