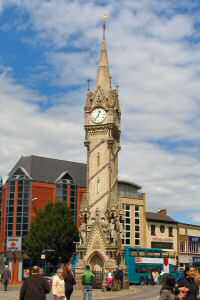 Once again this year, Leicester celebrated Good Friday with the annual event Christ in the Centre.
It has been running for several years now, and always draws thousands of people - including, me, of course!
Christ in the Centre is a re-enactment of the last hours of Jesus - arrest, trial crucifixion, and ultimatly resurrection.
It starts in St. Peter`s Square in the Highcross, and the crowd grows until reaching the moving final scenes in Humberstone Gate.
Posted by colin on Friday 10th June, 2011 at 9:44am