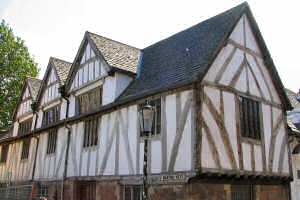 I led a private "Richard III" Guided Walk in Leicester recently.
This time it was for a party of schoolchildren, from Stoneygate College in the city.
I believe it is important that children should have a decent insight into the history of the place where they live, especially now that the world knows something of our heritage.
I showed the children many of the places in Leicester associated with this tragic and much maligned king.
If you would like to be one of the groups whom I have shown around Leicester on this walk, do get in touch.
Posted by colin on Monday 15th July, 2013 at 3:56pm