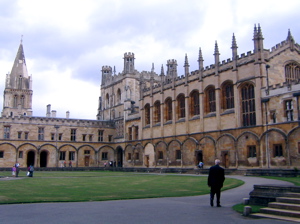 A most unusual book arrived on my desk recently. It turned out to be an absolutely first class one!
"Following the Detectives" is edited by Maxim Jakubowsky, and published by New Holland.
The book identifies a number of fictional detectives, and in each case a writer proceeds to look at the areas in which the detective operates. So we have a discussion on the author, and on the nature of his detective, often with the personal foibles that go to make up a memorable character.
We then have the chance to learn about the locations used, both on the printed page and on film or TV. In this regard, a helpful map is used.
There is also a listing of films, both for the cinema and for TV, which feature the detective under discussion. Of course, many people will have been introduced to the character in this way.
As a Blue Badge Guide, used to showing people around historic towns and cities, often with a particular theme in mind, I found it quite fascinating. I might even incorporate some of the information in future Guided Walks!
"Following the Detectives" features locations all over he world. For me, the most useful are the sections on Rankin and Rebus`s Edinburgh; Dexter and Morse`s Oxford; Harvey and Resnick`s Nottingham; James and Grace`s Brighton; Peters and Cadfael`s Shropshire; and above all Doyle and Holmes`s London.
But among the other famous detectives and places are Chandler and Marlowe`s Los Angeles; Mankell and Wallander`s Sweden; Simenon and Maigret`s Paris; and Hammett and Spade`s San Francisco.
You are pretty well bound to enjoy this book if you have ever read a detective story, and like me, wondered about the places where the action takes place. You will also enjoy it if you have enjoyed films or TV series, such as John Thaw`s very popular interpretation of Morse, or with the various actors who have, sometimes memorably, played Sherlock Holmes.
It can be a great joy to actually visit the places described.
Do buy this book, read it and enjoy it, and then use it as a reference book to actually find the locations.
And thanks to New Holland for giving me the chance to review it.
Posted by colin on Thursday 3rd March, 2011 at 3:25pm