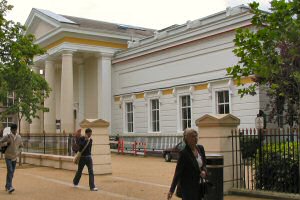 I took a private party on a specially created Guided Walk in Leicester recently.
They were a group of boaters from around the East Midlands, most of whom had taken boats through Leicester, but without seeing much of the city.
We started at the New Walk Museum, and then strolled down to the historic Old Town and the Newarke area, before ending at the Highcross shopping centre, where there are lots of options for eating.
I was very pleased to do this, and would be happy to arrange something similar for your own group.
Posted by colin on Thursday 17th July, 2014 at 11:12am