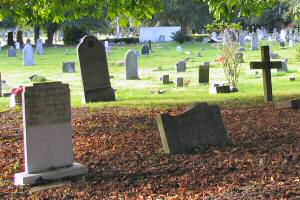 The Community History Network, made up of Leicester people with an interest in Local History, was due to have its meeting recently, in the usual venue, the Reference Library in Bishop Street.
The speaker this time was due to be Gwyn Jones, on "Angels and Sculptors in Welford Road Cemetery", which I am sure would have made a fascinating evening.
Unfortunately, we had a fall of snow, a most unusual event in Leicester, and the meeting was cancelled.
Hopefully Gwyn will be able to give his talk on a future occasion.
Meanwhile, I can confirm that I will be giving the December talk to the Network. On Monday 7th December, it will be "The Holly and the Ivy".
Posted by colin on Tuesday 10th February, 2009 at 9:00am