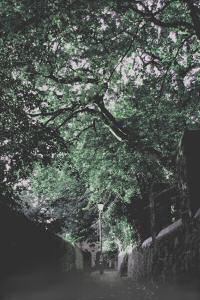 I led another private Ghost Walk for a group recently.
This time, it was for a young lady in Leicester named Carla Brandt, who arranged it with me for her family and friends.
The walk was the very popular "Haunted Leicester", in which we brave the lonely streets of Leicester`s half forgotten Old Town, where many ghosts are said to lurk.
I am very happy to lead such a walk for your own group. Feel free to get in touch.
Posted by colin on Sunday 22nd January, 2012 at 11:34am