Topsail Charters (Maldon)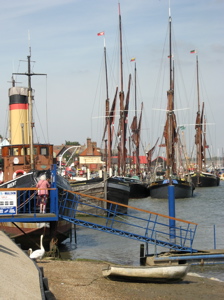 Topsail Charters is a company specialising in boat trips, based at the old maritime town of Maldon in Essex.
The company is situated at Cook`s Yard at The Hythe.
Topsail Charters run trips on their fleet of four of the wonderful old Thames barges. These range from trips part of the way down the tidal River Blackwater to short holidays.
There is also a Visitor Centre, showing something of the history of the Thames barges.