Outdoor Pursuits Centre (Leicester)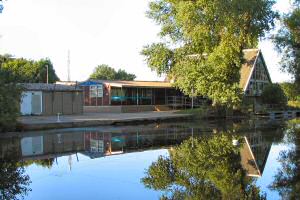 The Outdoor Pursuits Centre is a most worthwhile institution in Leicester.
Situated beside the River Soar in the former village of Belgrave, it operates from a striking building.
The purpose is to teach children and teenagers various forms of water based activity, so that they learn to respect the water without fearing it.
The Outdoor Pursuits Centre was formerly run by Leicester City Council, but it fell victim to local authority cuts in the 1990s. However, a group of parents took over the running of the centre, and have been successfully operating it ever since.