Hockley Spa (Hockley)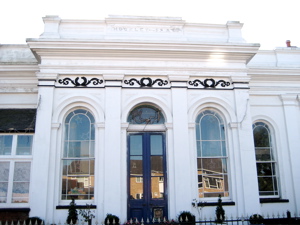 Hockley Spa is an attractive building in the Essex village of Hockley.
Its history dates back to 1838, when a salubrious spring was discovered in the village.
In the 19th century, there was a general feeling that spas were both desirable and profitable, and a spa was proposed for Hockley. This was going to make the village's fortune, and it was expected to rank alongside Bath, Buxton, Leamington, Harrogate and Tunbridge Wells.
Unfortunately, the spa was a complete failure, and Hockley sank back into sleepy obscurity until becoming a commuter settlement in the post war years.
The Pump Room survives, however, close to Hockley Station, and is now in private ownership.