Blaby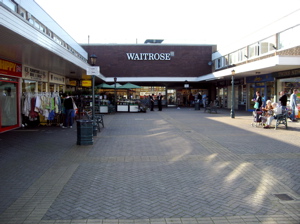 Blaby is a small town in Leicestershire, a few miles to the South of the City of Leicester.
The present day centre, around Johns Court, is a few minutes walk from what is essentially a country village.
Here stands the mediaeval All Saints Church, and nearby is the Bakers Arms public house, which dates from the late 15th century.
But the village had moved before then. In Bouskell Park, created from the parkland of Blaby Hall, is the site of a deserted mediaeval village, with trackways and house platforms clearly defined.
Blue Badge Guide Colin Crosby is available to lead Guided Walks around Blaby for groups.