Humberstone Gate (A Guided Walk in Leicester)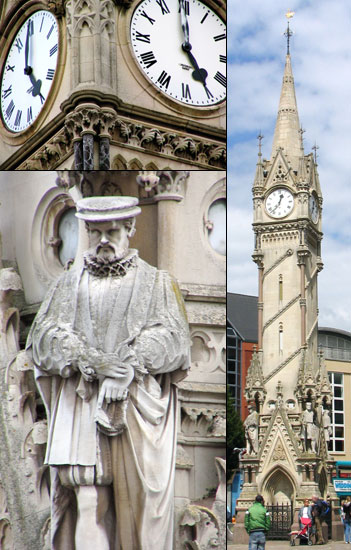 "Humberstone Gate" is one of the popular Guided Walks devised and led in Leicester by Blue Badge Guide Colin Crosby, of Colin Crosby Heritage Tours.
These gentle strolls are an excellent way of learning some Local History.
The streets in Leicester ending in "gate" had nothing to do with gates, but refer back to the period a thousand or so years ago when this part of England was under Danish control. The word simply meant "street".
It means that it will lead you eventually to the village of Humberstone.
In the late 20th century part of Humberstone Gate was pedestrianised, and is now a thriving shopping area. But there is plenty of history along the route.
This walk starts at the Clock Tower.
Dates, costs and where to meet
A place on 'Humberstone Gate' costs £5.00 per person, or £4.00 if paying in advance. The guided walk begins at Clock Tower, and is running on:
I'm sorry, but there are no plans to run this event at present.
If you would like to book a place on one of these dates, please telephone Colin on (0116) 2611576 or email him at colin@crosbyheritage.co.uk.