Coalville (A Guided Walk in Coalville)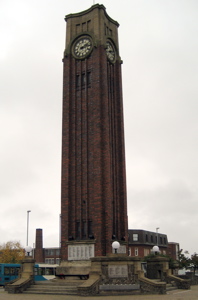 "Coalville" is a Guided Walk devised and led by Blue Badge Guide Colin Crosby, of Colin Crosby Heritage Tours.
These strolls are an excellent way of picking up some Local History.
Coalville did not exist as a town until the mid 19th century, with the advent of coal mining as big business.
The walk starts at the Clock Tower, in the centre of the town, and Colin points out lots of items of interest dealing with Coalville`s present and past.
Dates, costs and where to meet
A place on 'Coalville' costs £4.00 per person, or £3.00 if paying in advance. The guided walk begins at Clock Tower, and is running on:
I'm sorry, but there are no plans to run this event at present.
If you would like to book a place on one of these dates, please telephone Colin on (0116) 2611576 or email him at colin@crosbyheritage.co.uk.