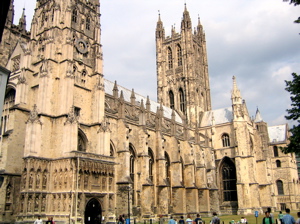 While leading Guided Walks around Leicester and other places, I am often asked by people, when I mention particular Kings (or Queens), "Who Are All These Kings?"
A few years ago, I decided that it would be a good idea to give details of English monarchs, initially on the website, but with the eventual intention of combining them into a book. This would give an idea of how they related to the previous monarch, and what important events happened during their reigns.
So I have actually been doing this for some time now.
If you look back on the "Journal" section, you will find pages concerning all the men and women recognised as King or Queen by a substantial number of people.
The title of each of the entries starts with "Who Are All These Kings?"
The earliest one is Egbert, at the beginning of the 9th century, and the latest one I have written is Mary I, in the mid 16th century.
I do hope that you find these interesting, and will look out for more. The next will be Elizabeth I.
Posted by colin on Friday 7th May, 2010 at 7:53am