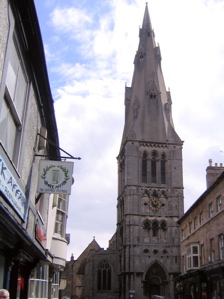 I had the pleasure recently of leading a Guided Walk around Stamford for a visiting group.
The visitors were from All Saints Church at Kings Langley. Half visited Burghley House and the other half came with me to see the delights of this lovely town, which was England`s first Conservation Area.
We strolled around the town while I pointed out architectural delights, including lots of mediaeval churches, and brought in stories involving John Clare, Edward I, Daniel Lambert, Malcolm Sargent and William Stukeley.
It`s always lovely to be in Stamford, and I know the group thought so too.
Posted by colin on Tuesday 12th October, 2010 at 8:30am