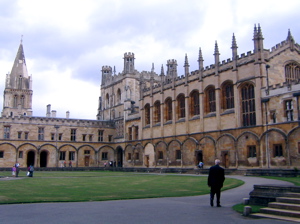 I went as a passenger on one of the Coach Trip run by Woods Coaches of Leicester recently.
This time it was to Oxford.
Oxford, of course, is home to one of the world`s oldest and most famous universities, and has a wealth of history.
The city has been in the past the destination for some of my own Coach Trips, including my own Guided Walk.
This time, however, I just strolled about and enjoyed myself, without having any responsibility towards other passengers.
Oh yes, I had a good day.
Posted by colin on Wednesday 10th September, 2014 at 4:00pm