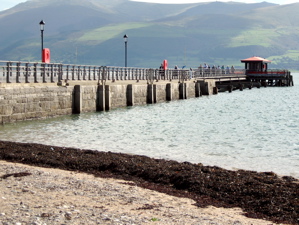 My wife Anne and I recently went on a Coach Trip together, a very rare occasion.
It was an excursion run by Woods Coaches of Leicester, the company from whom I hire coaches for my own trips.
The trip was to the excellent little town of Beaumaris on the Isle of Anglesey. While there we had a look at the castle, visited the church and strolled on the pier.
A highlight of the trip was a boat ride to Puffin Island. We weren`t able to alight, but saw lots of wildlife. No puffins, though, they had already left for warmer climes.
It was a very enjoyable day.
Posted by colin on Wednesday 12th November, 2014 at 4:52pm