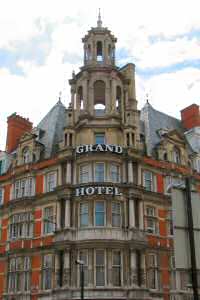 I led a most unusual Guided Walk in Leicester recently, as a birthday present.
Mr Robinson got in touch with me and said that his wife had for years wanted to be shown around Leicester by me on a one to one basis, and would I be able to oblige?
Well yes, I was pleased to be able to do this, and of course delighted to be asked. It wasn`t possible to take her on her actual birthday, as I was otherwise committed, but a few days later was entirely possible.
Mrs Robinson chose the Granby Street and Newarke Street areas, and very likely knows quite a bit more about these streets than before!
What a nice thing for a husband to arrange for his wife. Get in touch if you would like me to do something similar.
Posted by colin on Monday 2nd November, 2009 at 9:26am