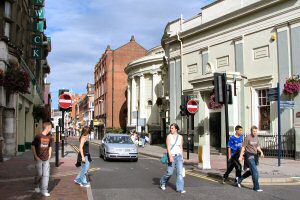 There was a most intresting talk recently at the Central Lending Library in Leicester.
This time the talk was given by librarian Angela Cutting, who spoke on The Story of Writing.
Angela looked at the history of how words are written down, together with the implements used. It hasn`t always been just pen and paper!
Posted by colin on Wednesday 26th January, 2011 at 5:03pm