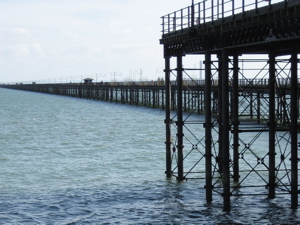 I recently led one of my occasional Guided Walks in Southend, my home town, in my capacity as a Blue Badge Guide.
This time it was "Southend Stage and Screen", looking at the sites of places of entertainment, especially cinemas and theatres.
My own memories go back quite a long way, as I became a regular cinemagoer as a teenager in the mid fifties. I remember lots of these places which are, alas, no more.
And as some of you may be aware, I also managed cinemas in the town.
Posted by colin on Friday 4th January, 2013 at 3:47pm