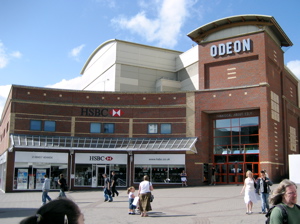 The Southend-on-Sea Film Festival 2011 is coming soon, and the organisers are hoping to build on the success of last year`s event.
The dates for your diary are 28th April to 2nd May, with a festival fringe from 26th April to 4th May.
This is of particular interest to me. In the mid sixties I was Assistant Manager at the Ritz Cinema, and a little later Deputy General Manager of Rank Cinemas Southend (Odeon, Ritz and a retail shop).
Then in the seventies I was General Manager of the Classic Twin Cinemas Westcliff. When we twinned the Classic I became one of the very early managers of a twin cinema.
I will be actually playing a part in the festival this year. Watch this space.
Posted by colin on Sunday 27th February, 2011 at 2:52pm