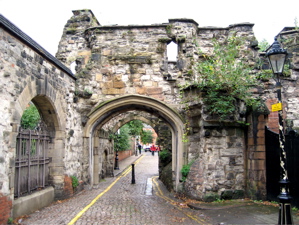 I led another private Ghost Walk in Leicester recently.
This time it was for staff of Next, the famous Leicester based fashion chain.
It was their own version of my very popular "Leicester", and was a spooky stroll around the lonely streets of Leicester`s half forgotten Old Town.
I`m always willing to lead one of these walks for other groups. Do feel free to get in touch.
Posted by colin on Wednesday 18th February, 2015 at 3:27pm