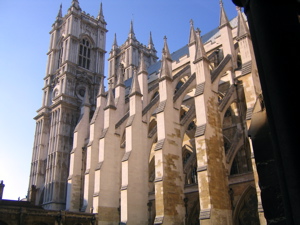 I recently had another of my days leading two Guided Walks in London.
This time, the first one was "Faith in London", looking at some of the places of worship, some well known and others less so, within a short distance of St. Pauls Cathedral.
Later on, it was "Haunted Westminster", making the acquaintance of some of the ghosts around the seats of power.
I love London, and love showing others some of its secrets.
Posted by colin on Wednesday 26th September, 2012 at 12:44pm