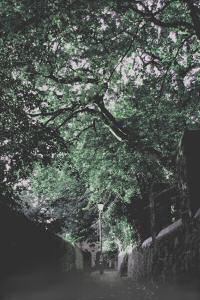 I made a live appearance recently on BBC Radio Leicester, alongside the famed spectrologist Andrew Wright.
Andrew, who was a well known ghost hunter in Leicester, and who wrote a number of books on the subject, was retiring to Norfolk.
He was asked to come for an interview on Rupal Rajani`s programme, as a farewell, and it was decided to get me along too, in my capacity as a frequent leader of Ghost Walks. Obviously, our paths crossed on a number of occasions.
I was pleased to be involved in Andrew`s send off, and wish him all the best in his retirement.
Posted by colin on Thursday 13th June, 2013 at 3:35pm