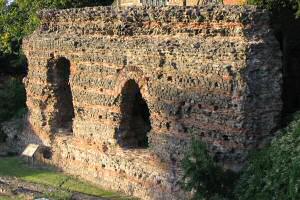 I gave a talk recently entitled "Leicester`s Place in English History".
This is in fact one of the most requested out of the variety of talks which I have available for groups.
I gave the talk to the Pensioners` Group at Christ the King, the church at Beaumont Leys in Licester.
Leicester is one of the oldest towns in Britain, with a history stretching back two thousand years to the early days of the Roman occupation. During the talk, I seek to show that through all the significant periods of English history there is a local connection with Leicester and the surrounding district.
I will be very pleased to give this talk (or any other) to your own group. Do feel free to get in touch.
Posted by colin on Sunday 15th January, 2012 at 10:56am