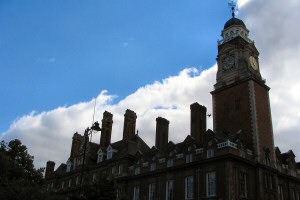 Those of us who have a vote in Error with link will soon be casting votes for an elected Mayor. Leicester will be the largest city in the country to have a directly elected Mayor.
Several candidates have come forward, one of whom, Sir Peter Soulsby (who for some years was Leader of Leicester City Council), has given up his seat as M. P. for Leicester South to fight the election.
Voting takes place on Thursday 5th May.
Other places holding similar elections on the same day are Bedford; Mansfield; Middlesbrough; and Torbay.
Posted by colin on Wednesday 16th March, 2011 at 7:10pm