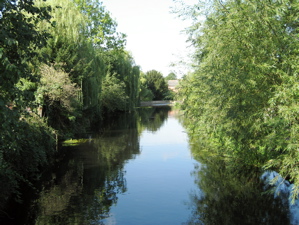 Anne and I had a pleasant afternoon recently at the Leicester Riverside Festival.
This is an annual event, which takes place over a weekend along the Mile Straight and the adjoining Bede Park.
Leicester, being right in the centre of England, is accessible by canal (as well as by road and rail) from all over the country.
One of our highlights was the eating of a cream tea on the towpath.
Posted by colin on Saturday 16th July, 2011 at 9:44am