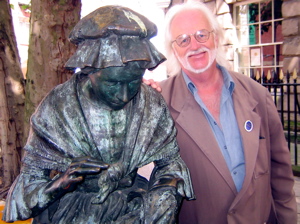 I can now announce that I am on Facebook!
Yes, this mysterious thing that so many people use to communicate with each other now has me as a member.
Of course, I`m completely new to this malarkey and am learning what to do, but I`m sure I`ll get there in due course.
I have to say I`m a little bemused by references to people baking cakes and creating farms etc, but I suppose that sort of thing is for initiates at a high level.
In the meantime, if you too are a member of the Facebook brotherhood / sisterhood and would like to be my Friend, please get in touch!
Posted by colin on Saturday 11th September, 2010 at 9:54am