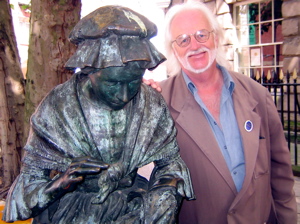 I was invited to visit Babington College at Beaumont Leys recently, to speak to pupils.
Beaumont Leys is an outer suburb of Leicester.
A number of "inspirational people", from a wide variety of walks of life, had been invited, with the aim of enthusing pupils about the possibilities that life offers.
I was pleased to be regarded in this light, and spoke about my career as a cinema manager and also my activities as a Blue Badge Guide.
Posted by colin on Monday 25th April, 2011 at 11:14am