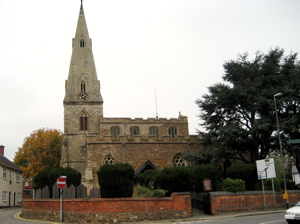 I led a Guided Walk around Oadby on May Day.
By this I actually mean May Day - there is only one May Day, which is 1st May, as opposed to the Bank Holiday somewhere near it.
When asked by a community organisation to lead a walk as part of a day of festiviies in the town, I was very pleased - not just to do it, but that they had arranged it on the correct day.
Starting outside the pub known as the Old Library, I took the group around the oldest parts of Oadby, and explained some of its history, including its origins in the period of Danish occupation of the East Midlands.
Posted by colin on Tuesday 18th May, 2010 at 7:26am