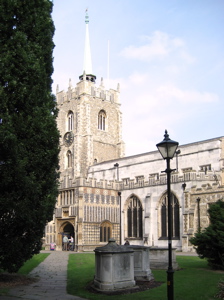 Just before Christmas, I gave one of my seasonal talks to dwellers at a retirement complex in Leicester.
It was at Hendon Grange, in the Stoneygate district.
The talk was "Ding Dong Merrily on High", featuring the background to everybody`s favourite Christmas carols. Some were written by famous poets or composers, while some were written under unusual circumstances. There is something interesting about all of them.
If you would like me to come and give this talk (or one of the other seasonal ones) in the run-up to Christmas 2012, feel free to get in touch. At the moment there are still a number of dates available.
Posted by colin on Tuesday 28th February, 2012 at 7:03pm