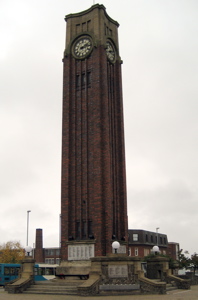 I led another Guided Walk around Coalville recently, for another group of schoolchildren.
The children were from St. Clare`s Catholic Primary School in Coalville, and were from an older class than the children who had earlier taken part in a similar walk.
I showed them some of the history of this former mining town, which did not exist until the mid 19th century, when Robert Stephenson engineered one of the world`s earliest railway lines, the Leicester to Swannington, and his father George opened two new collieries.
I am very happy to lead your own group on a similar walk, in Coalville or elsewhere. Feel free to get in touch.
Posted by colin on Monday 9th April, 2012 at 10:04am