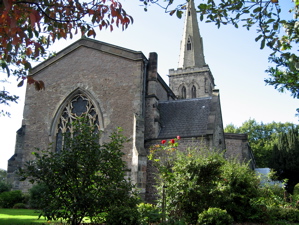 I went to another meeting of the Community History Network recently, at the Reference Library in Bishop Street.
This is run by Leicester City Council and open to anybody with an interest in local history.
The speaker this time was my good friend Derek Seaton, who has given talks to the network on a good number of occasions, and is always fascinating.
He spoke about Billy Boulter, a young man from Wigston Magna who was awarded the Victoria Cross.
Derek has a book about Billy Boulter VC out in time for Christmas, and will probably not object if you buy a copy!
Posted by colin on Friday 26th November, 2010 at 9:47am