St. Mary and St. Nicholas Church (Beaumaris)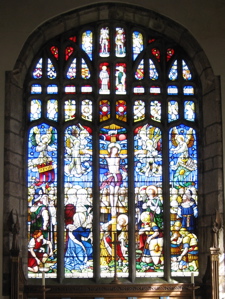 St. Mary and St. Nicholas is the parish church of Beaumaris, the attractive town which Edward I founded on the Isle of Anglesey, after expelling the Welsh people who lived in the area.
The church dates from Edward's time, the 13th century, but the chancel is 16th century.
There is an alabaster tomb of local benefactor William Bulkeley, and very fine carved pews.
In the porch is the coffin of Joan, the daughter of King John. She married the Welsh King Llewelyn ap Iorwerth.