Southend High Street (A Guided Walk in Southend)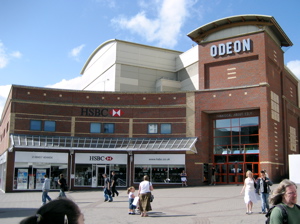 "Southend High Street" is one of the very popular Guided Walks devised and led by the well known Blue Badge Guide Colin Crosby, of Colin Crosby Heritage Tours, who hails originally from this part of Essex.
The strolls are an enjoyable way of soaking up some Local History.
Southend, like a number of other towns, has changed considerably over the years. But Colin is in a special position to show many of today`s inhabitants, as well as visitors, what the town centre used to be like. Growing up in Southend in the 1940s and 1950s, he has an extensive fund of memories.
The walk starts in Victoria Circus, outside the present Odeon Cinema.
Colin tells of the busy roundabout at Victoria Circus, with its trolleybuses and underground toilets; several cinemas, including the ones of which he was personally involved in the management; chain stores; and the buildings which stood on the sites of the Victoria Circus and The Royals shopping developments.
And of course, people who grew up in Southend at the same time as Colin or perhaps before, have a unique chance to reminisce.
Dates, costs and where to meet
A place on 'Southend High Street' costs £5.50 per person, or £3.50 if paying in advance. The guided walk begins at Victoria Circus, and is running on:
I'm sorry, but there are no plans to run this event at present.
If you would like to book a place on one of these dates, please telephone Colin on (0116) 2611576 or email him at colin@crosbyheritage.co.uk.